Geogrid 200
Among all the existing sizes (50, 100, 150 and 200), the geogrid 200 has the highest edge, equal to 200 mm. This is a solid, reliable honeycomb frame, the use of which is recommended for work on flooded, swampy and unstable soils.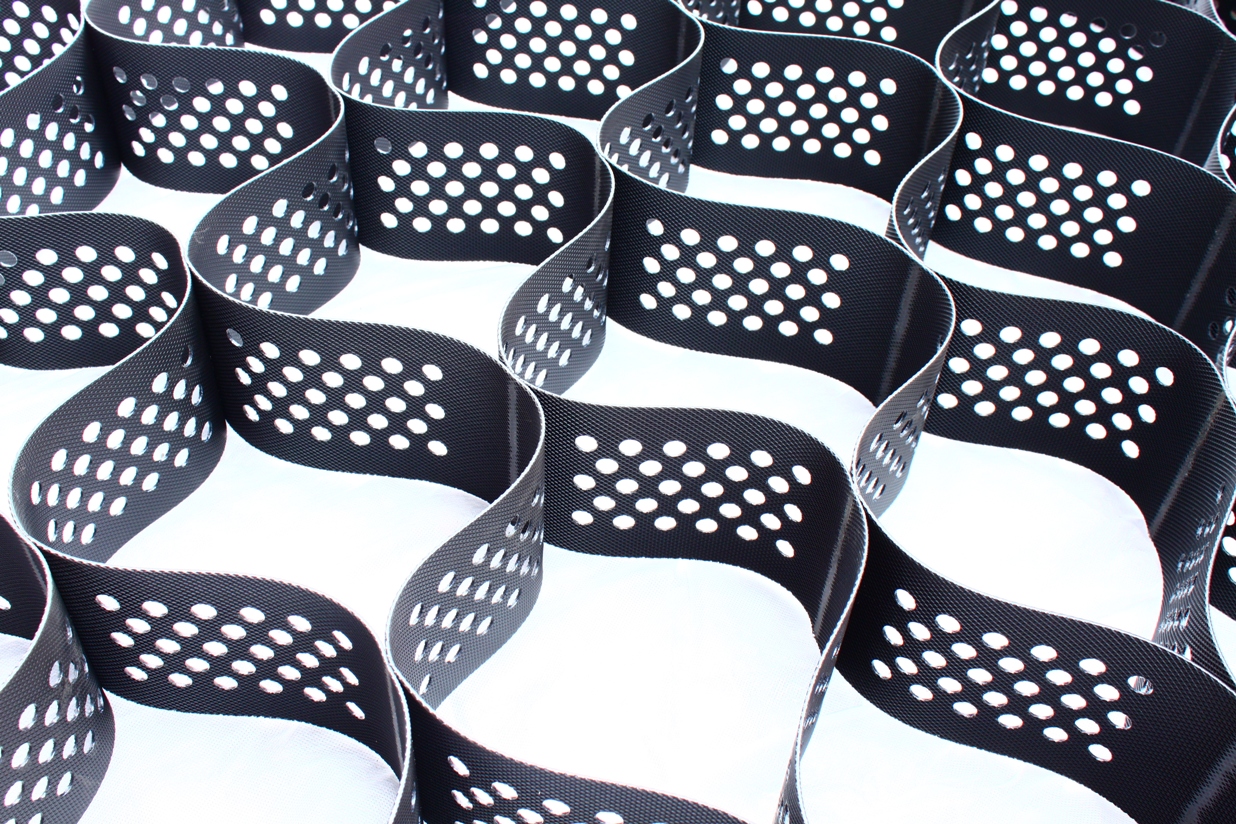 Geogrid of this type allows effectively redistributing the main load across the entire area, reducing the draft of the structure, reducing its unevenness and preventing ground displacement. It is important that the operation of the pavement is possible immediately after the installation of the geogrid has been completed without completing the final stabilization works.
If it is necessary to strengthen the slopes and slopes on which the reinforcing material is not retained by itself, the optimal solution is to use the geogrid 200. The angle of the slope can be 40-45 degrees. Geosynthetic is successfully used on such complex bases as one-dimensional sands, coarse-grained and easily washable soils. The cellular structure of the grating provides good water permeability, however, to improve the drainage characteristics, it is recommended to use a perforated geogrid.
Using a geogrid with an edge height of 200 mm allows to reduce the deformation of layers of embankment, pavement, and also to reduce the thickness of the interlayer, without losing the quality. All this reduces financial costs by reducing the volume of imported filler material.
Another significant advantage of geosynthetics over other building materials is the compactness of the modules in the folded form, resistance to ultraviolet and aggressive environments, and a long service life.