Anchor for geogrids
Anchor from reinforcement for fixing a three-dimensional geogrid.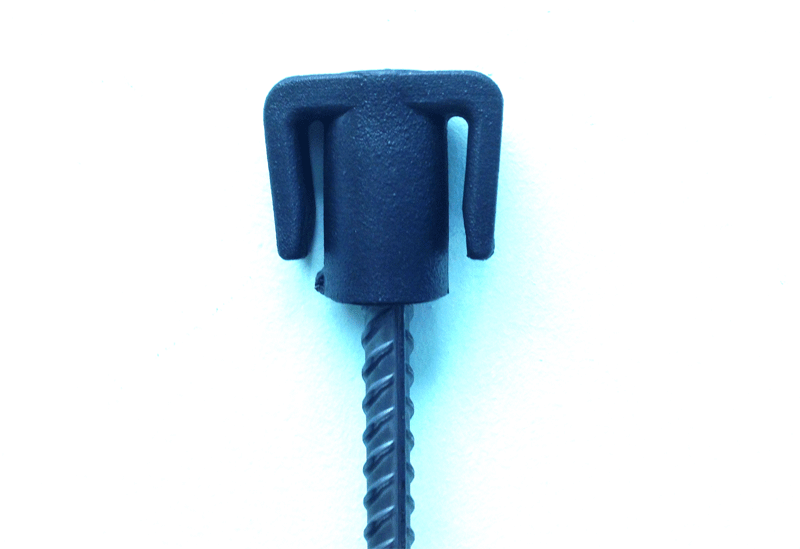 For the secure attachment of the bulk geogrid modules to the ground base or slope, use metal anchors made of reinforcement A3. Our company produces metal anchors from 0.5 to 1.2 m in length from corrugated reinforcing bars. A special plastic T-lock is supplied to the anchor. Metal anchors are distinguished by their high strength and are actively used on complex soils: with stony soil, loam, old root system, etc.
As an alternative to a steel rod, when laying a geogrid, T-shaped anchors made of composite fiberglass are also used. To date, there are two types of solid-cast parts from fiberglass: 50 and 80 cm in length. They are made of an environmentally friendly composition based on polypropylene, of course, they differ less in strength compared to metal anchors, but thanks to advanced production technologies, polymer anchors are relatively inexpensive. No less important characteristic is their light weight: for the same molding, the composite is 3.8 times lighter than steel.