Gabion cylindrical
Certificate for gabions | Price list for gabions | Stone for gabions
Cylindrical gabions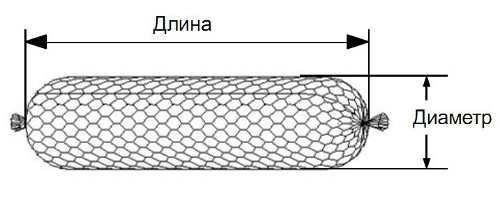 The cylindrical cylindrical gabions are mesh cross-section structures filled with stone fraction and are most often used in emergency situations to eliminate the consequences of accidents and natural disasters. Gabions in the form of a cylinder are often used and with the purpose of building foundations of dams to reduce ice or wave load. Such geological products effectively stabilize ground objects subject to erosion, while simultaneously providing the possibility of the appearance and rapid development of the plant environment within the system.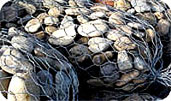 Cylindrical gabions are made of a strong steel mesh, which has a double torsion. The grid can be galvanized or covered with a layer of protective spraying. Gabions, designed to operate under adverse conditions, are made of wire, additionally coated with PVC. The diameter of the module can be 650 or 950 mm, and the length varies from 2000 to 4000 mm. Gabions cylindrical are separated internally by transversely arranged diaphragms, which makes the structure more durable. At the edges of the product, a wire of much larger diameter is used than the wire that is used to make the rest of the mesh.
Due to their elasticity, the cylindrical gabions react sensitively to the loads, redistributing them over the entire surface of the structure and not breaking down at the same time. Such mesh structures become part of the landscape over time, restoring ecological balance and promoting the development of vegetation.